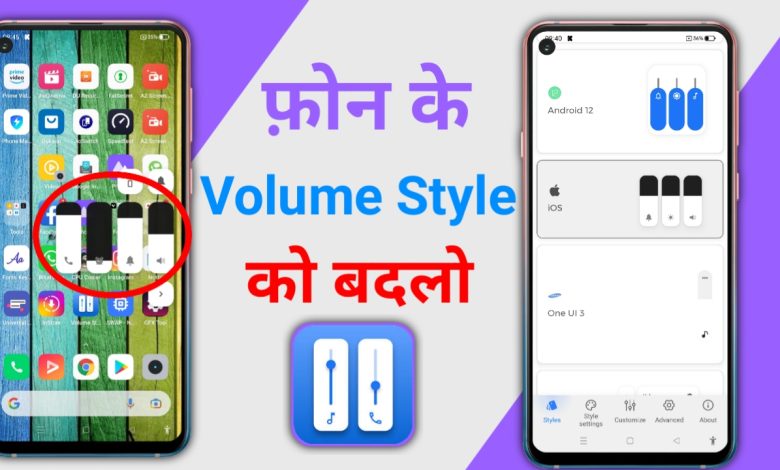 आप अपने फोन को Attractive देखने के लिए क्या कुछ नहीं करते लेकिन फिर भी कुछ न कुछ कमी रहे ही जाती है, तो आज इस कमी को पूरा करने के लिए मे लाया हूँ एक बहुत ही कमाल की ट्रिक जिसकी हेल्प से आप अपने Volume Panel को पूरी तरह से कस्टमाइज़ कर सकते है। जिसे करने से आपके फोन मे चार चाँद लगने वाले है, जी हाँ दोस्तों ट्रिक को जानने और समझने के लिए पोस्ट मे बने रहे।
ऐसे करे Volume Panel को कस्टमाइज़। 
यदि आप भी अपने फोन के Volume Panel को पूरी तरह से Customize करना चाहते है तो आपको ऐसा करने के लिए अपने फोन मे एक Application को Download करना होगा, जिसे आप नीचे दिए गए बटन पर क्लिक करके बड़ी ही आसानी से Download कर सकते है पहले जानते है यह काम कैसे करता है।
(Volume Styles)
Play Store पर सबसे उन्नत Volume App के साथ अपने Volume sliders पर पूरा नियंत्रण रखें।
Volume Styles lets you fully customize your phone's volume panel and sliders.
Change the colors, apply different themes such as iOS & MIUI, change the position, and more! You have full control.
You can even add additional shortcuts in the volume panel, and change the brightness, to make accessing things faster.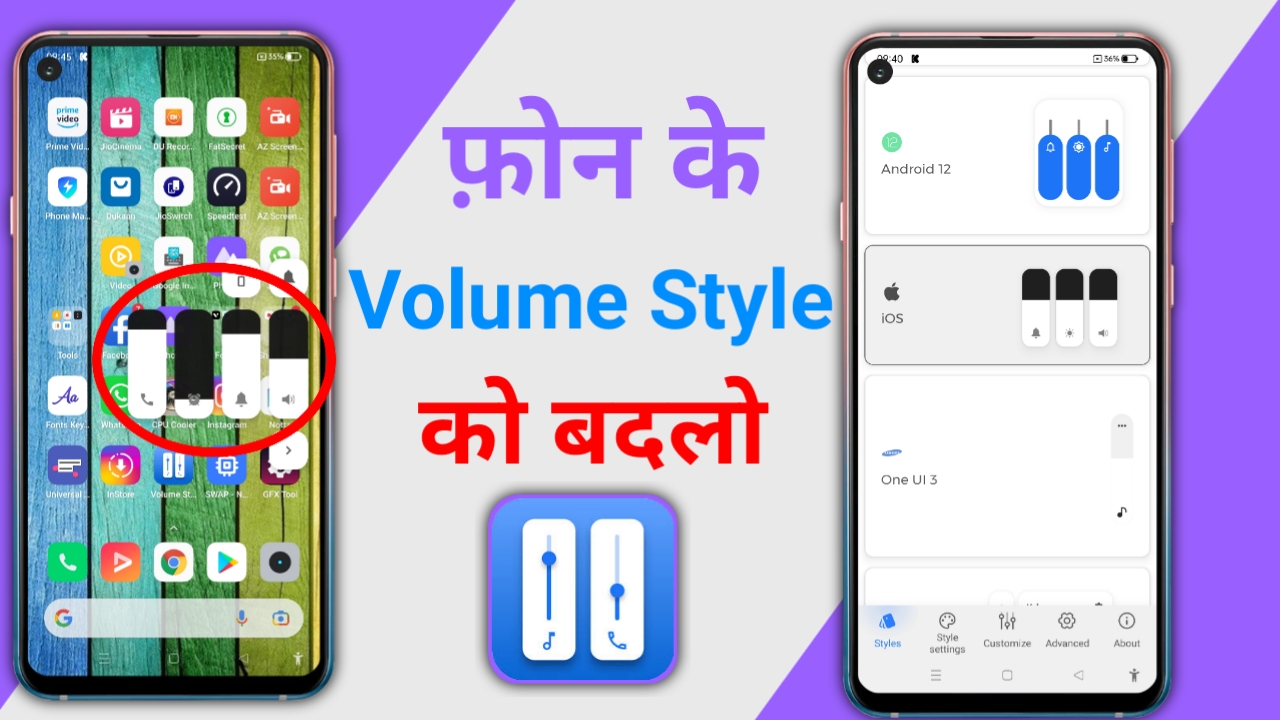 STYLES
Easily apply any style to your volume slider in just one tap:
Android 10.
iOS 13.
Xiaomi MIUI.
Samsung One UI.
OnePlus OxygenOS.
Android Oreo horizontal sliders.
Huawei EMUI.
Windows 10
RGB
Color OS
Paranoid Android
Vivo Funtouch OS
Realme UI
iOS 12
Windows Phone
Volume knob
… and thousands of more styles inside the app.
SLIDERS
Change which volume sliders are shown. You can even add a brightness slider!
Media volume
Ring volume
Notification volume
Alarm volume
Voice call volume
System volume
Bluetooth volume
Cast volume
Brightness
CUSTOMIZE
Style the volume panel exactly how you like:
Apply the colors you want
Auto dark mode
Change the corner radius
Volume control panel position on screen
Volume panel show duration
… and more!
ADD SHORTCUTS
Live Caption
Toggle rotation
Flashlight / Torch
Screenshot
Split screen
Settings shortcut
Turn off screen
Open sound settings
ऐसे बदल सकते है Volume Style को।
तो दोस्तों कुछ इसी तरह से आप अपने फोन के Volume Panel को पूरी तरह से कस्टमाइज़ कर सकते है इस कमाल की Application की हेल्प से। आशा करता हूँ आपको हमारी यह पोस्ट पसंद आई होगी और अब आप अपने वॉल्यूम पैनल को कस्टमाइज़ करना भी सिख गए होंगे तो आप हमे कमेन्ट करके जरूर बताए और आप हमे फॉलो भी कर सकते है,
Facebook, Instagram, Twitter, पर।
Thankyou.