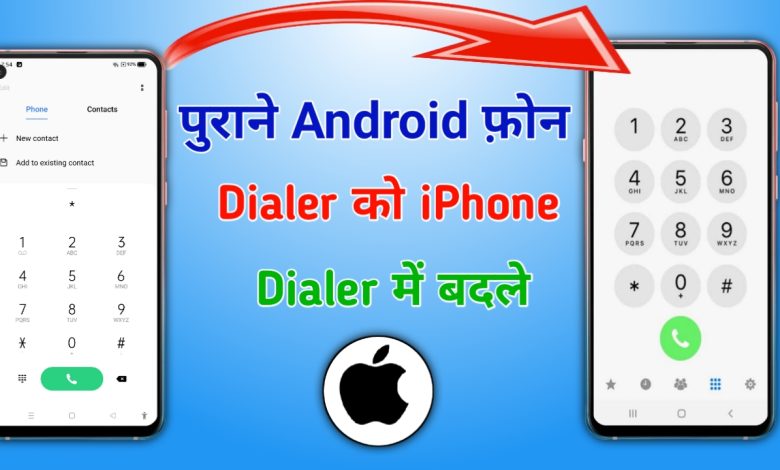 दोस्तों यदि आप अपने Android के पुराने Dialer से बोर हो चुके है और फोन के डायलर को पूरा iphone के जैसा बनाना चाहते है तो आज मे आपको इस पोस्ट मे एक ऐसी ही कमाल की ट्रिक बताने वाला हूँ जिससे दोस्तों आप अपने सिम्पल और सस्ते से फोन के डायलर को बी एक बेहद ही खूबसूरत और iphone के जैसा बना सकते है, जानने के लिए पोस्ट मे बने रहे।
यदि आपका भी यही सवाल है की Android Dialer को iphone Dialer मे कैसे बदले तो आप सही जगह पर है आज मे आपको इस पोस्ट मे आपके Android dialer को पूरा iphone dialer के जैसा बनाने की कोशिश करूंगा पोस्ट मे बने रहे।
Change Android Dialer to iPhone Dialer like this.
यदि आप भी अपने android dialer को i phone डायलर मे बदलना चाहते है तो ऐसा करने के लिए आपको एक Application को download करना होगा जिसे आप नीचे दिए गए बटन पर क्लिक करके बड़ी ही सरलता के साथ डाउनलोड कर सकते है।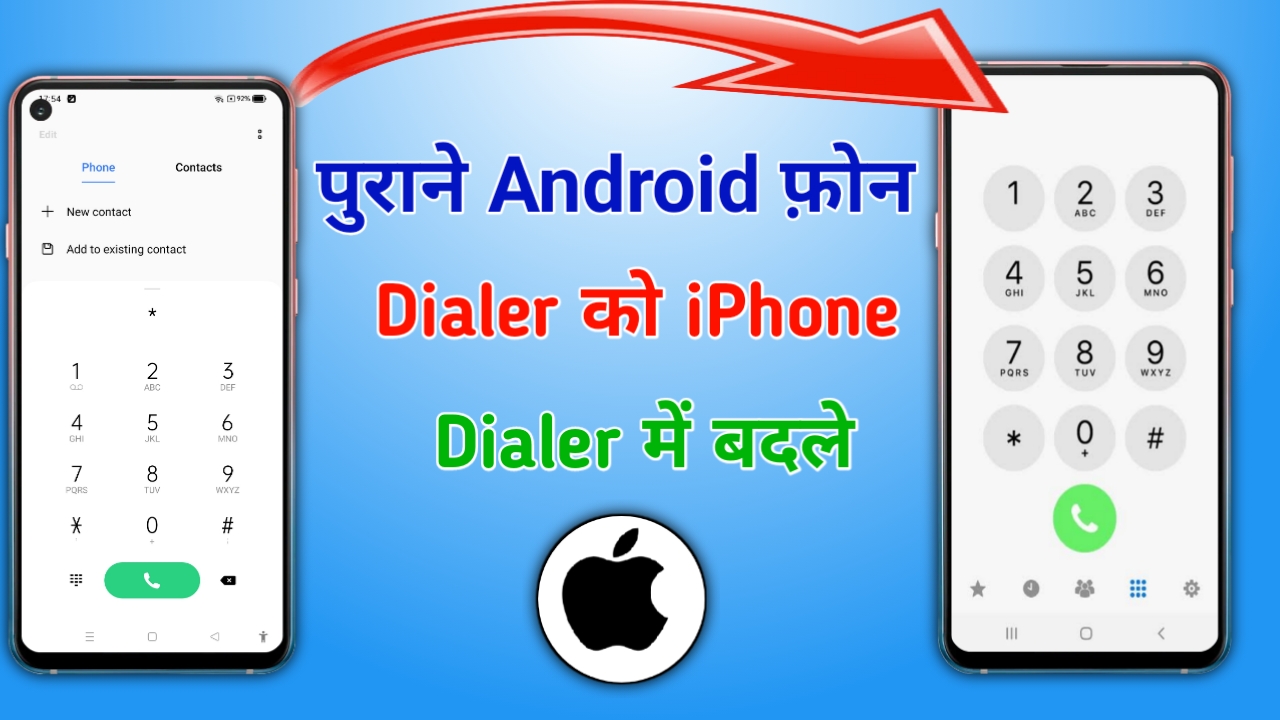 Install this App.
अपने एंड्रॉयड के डायलर को बदलने के लिए आपको इस App को डाउनलोड करना होगा जिसका नाम है-
iCallScreen
 In this full screen caller id, you can get the same filling like you are using phone X or OS 14 or OS15 device. In this caller screen app has contacts list, recent list, favourite list, and dialer T9 search keypad.
change colorful backgrounds, change ringtones, block – unblock users, and sim card preference for changing sim card settings.
How to use this app
सबसे पहले इस App को डाउनलोड करके इंस्टॉल करें।
अब आपको इसे वह सभी पर्मिशन Allow करनी होगी जो यह आपसे एक्सेप्ट करती है।
इसके बाद यह आपके फोन मे सेट हो जाएगी।
अब आप देख सकते है आप एंड्रॉयड डायलर पूरी तरह iphone के जैसा हो गया है।
Change your phone dialer to iphone dialer.
तो कुछ इसी तरीके से आप इस जबरदस्त App से बड़ी ही आसानी से अपने पुराने और सस्ते से एंड्रॉयड फोन के डायलर को एक iphone के डायलर जैसा लुक प्रदान कर सकते है। आशा करता हूँ आपको हमारी यह पोस्ट पसंद आई होगी और अब आपका यह सवाल Android Dialer को iphone Dialer मे कैसे बदले इसका जवाब भी आपको मिल गया होगा तो आप हमे कमेन्ट करके जरूर बताए और आप हमे फॉलो भी कर सकते है,
Facebook, Instagram, Twitter, पर।
Thankyou.